Engage and grow with
complete student sign ups on WhatsApp
Trusted by 1000+ Businesses


Take
Admission
on WhatsApp
Allow your students to view the
course details
student can choose the course and get admitted from WhatsApp only.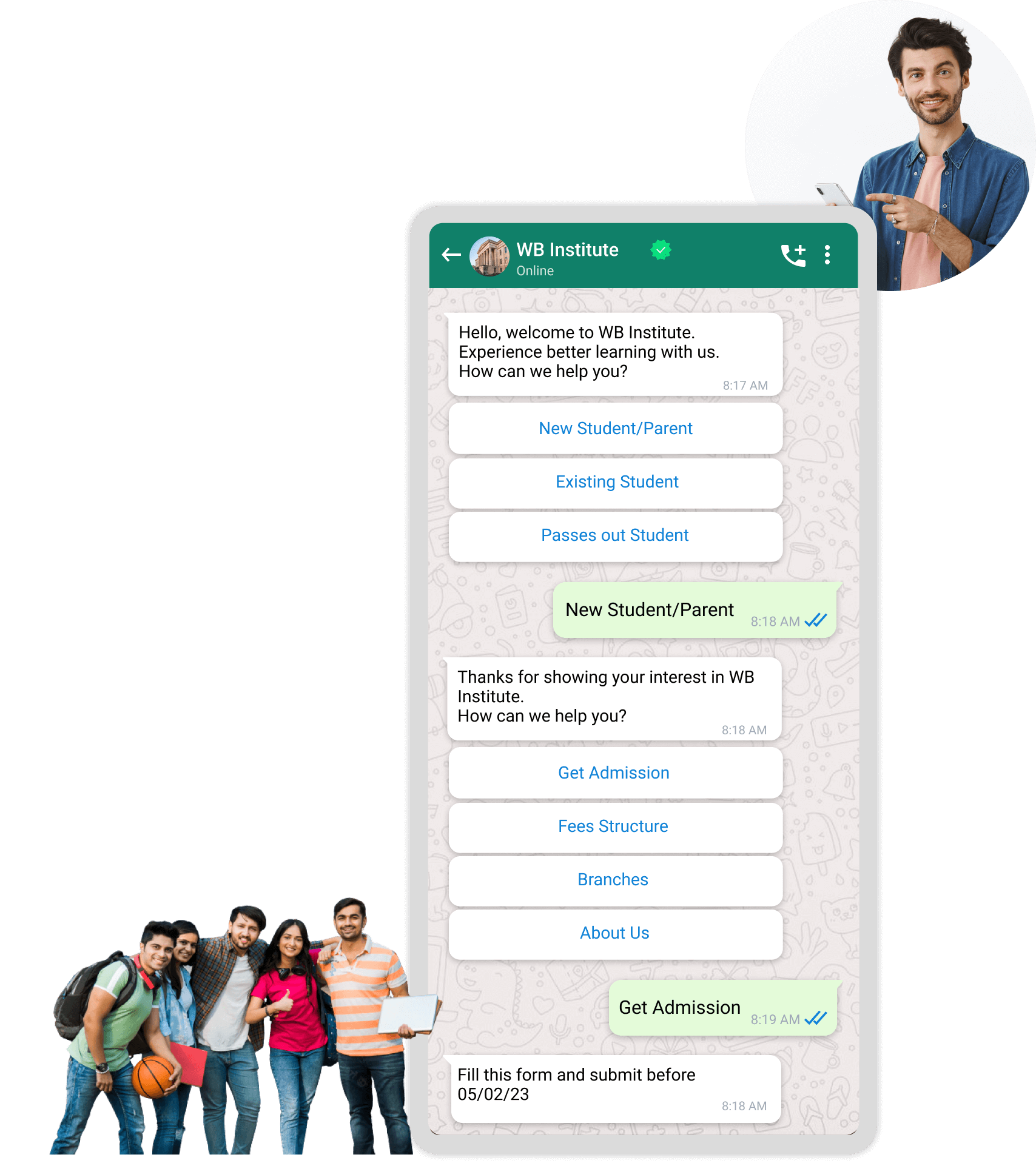 Online Parent Teacher
Meeting in WhatsApp
Move parents teachers meeting online
Share regular class updates with them
Discuss about the progress reports and more.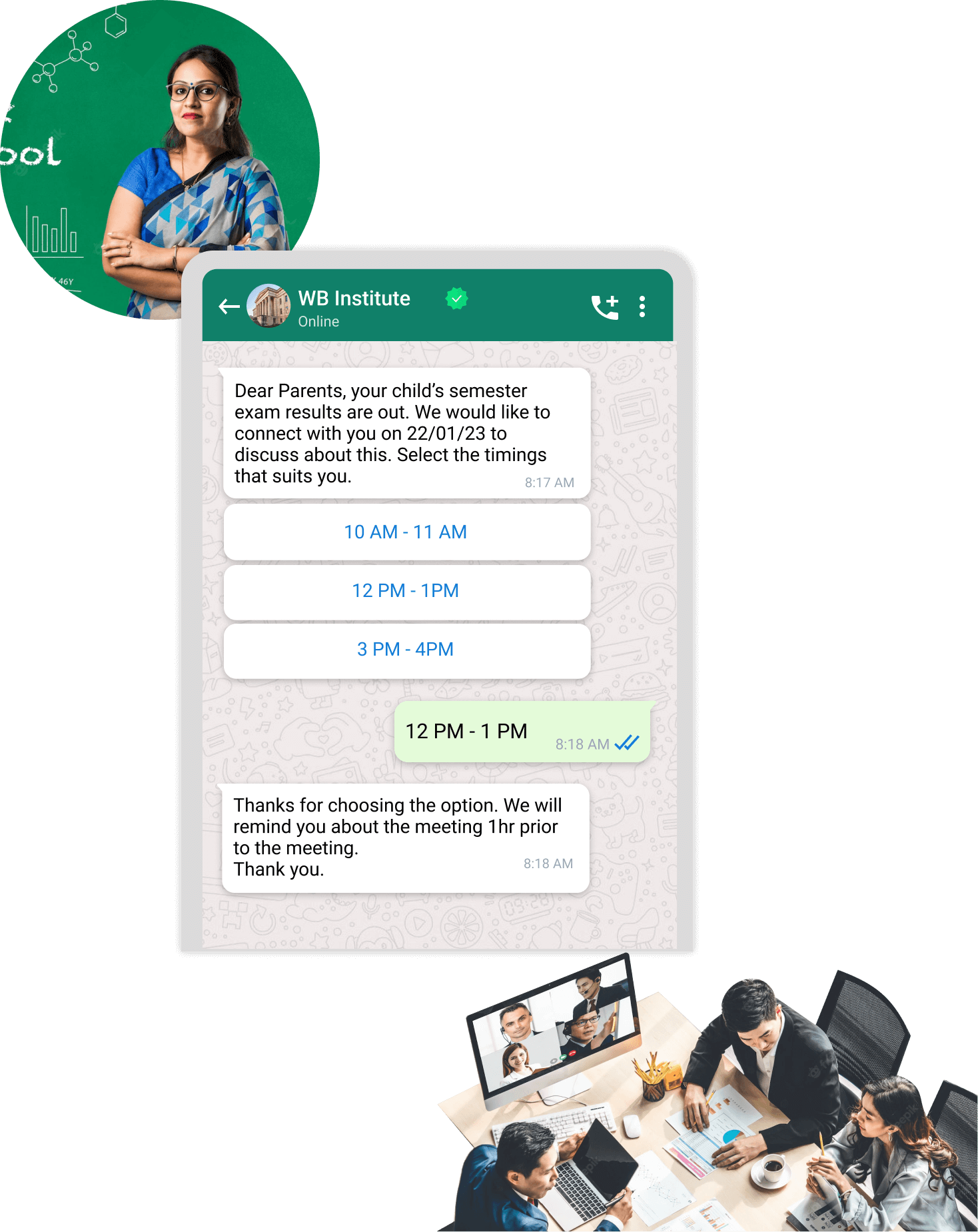 Share Important
Notification & Updates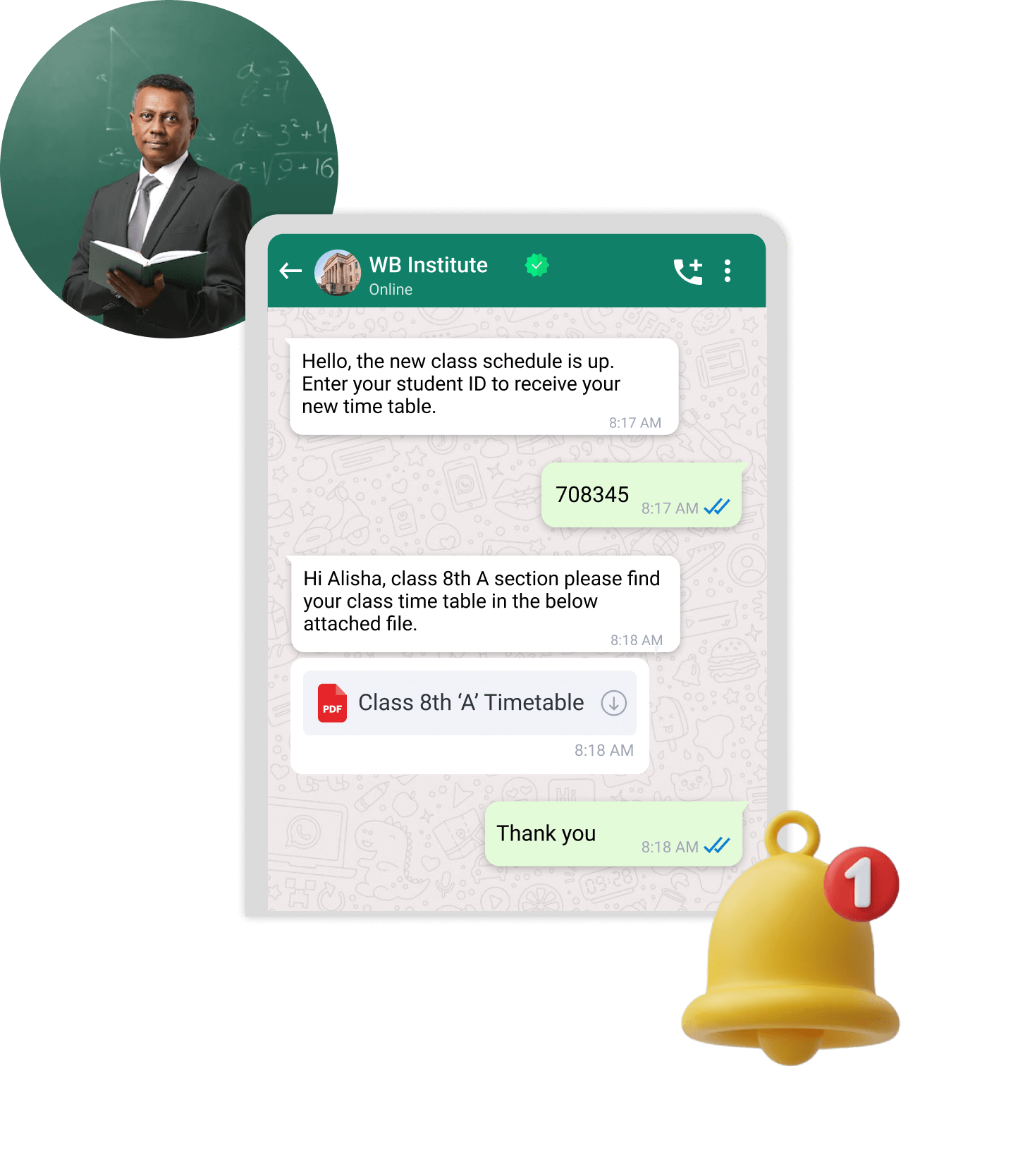 Inform students about upcoming events, class schedules, Exam Time Tables.
Collect
Feedback
from
Parents and Students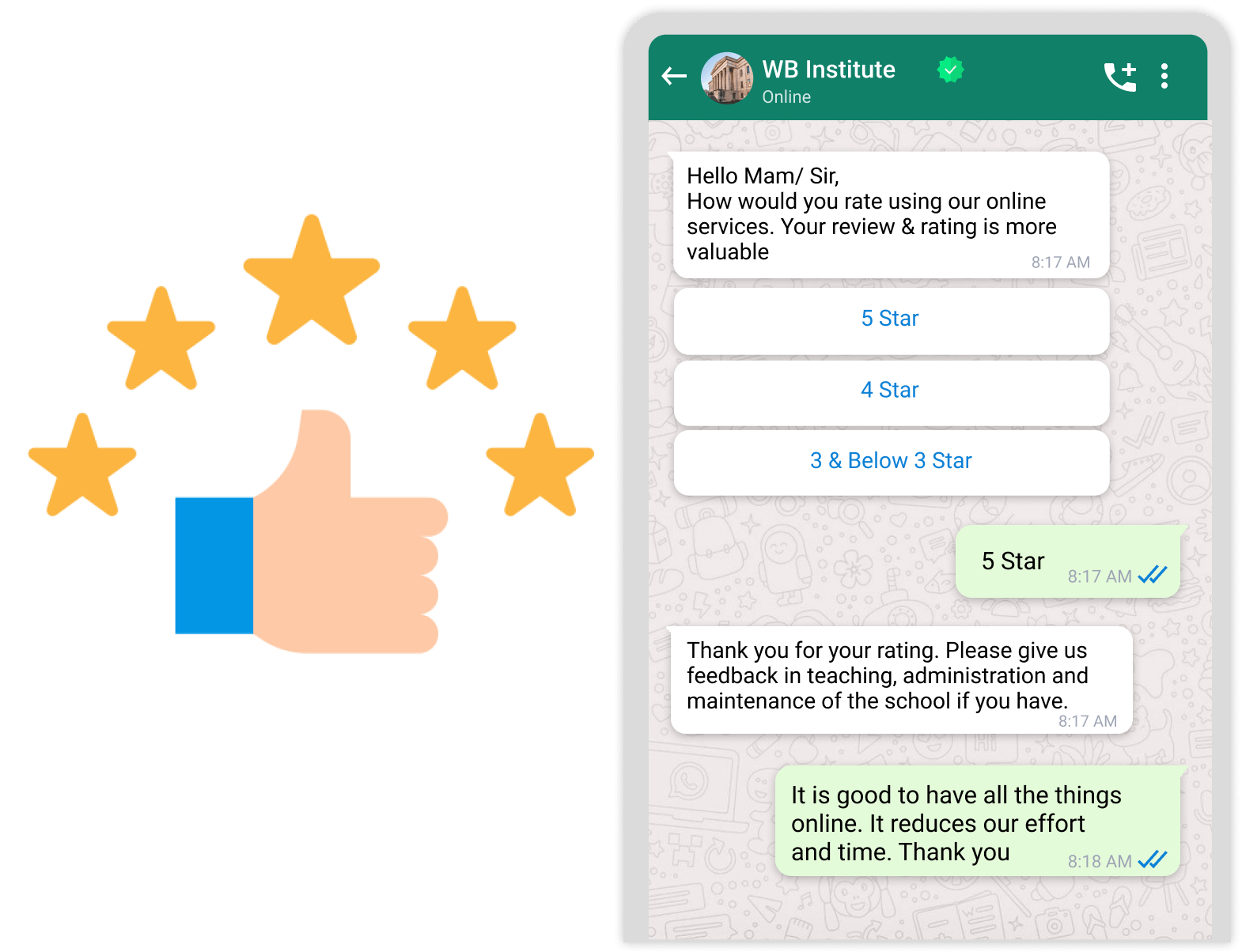 Use WhatsApp to collect feedback from students and parents. See higher response rate.


Use
Team Chat
to solve queries
by assigning people for that particular task
Chatbot Templates for
Education Institution
Collect name, email, and other basic information from your visitors & generate leads using this chatbot template. …
Make the tutor selection process hassle-free by creating an automated chatbot that can guide students to make an informed …
Our parent testimonial chatbot is designed to help educational institutes collect feedback and engage with their students …
This Course Fee chatbot can help fully automate the fee payment process thereby helping students make hassle-free …
Create a custom enrollment form & streamline your current student enrollment process with our automated no-code …
Browse Course Bot or Course Discovery Bot
Our Course Discovery chatbot helps universities & education institutes help students discover their preferred course in …
Communicate better to support high quality education with WhatsApp