Make WhatsApp
Your Sales Superpower
Trusted by 1000+ Businesses


Your favourite way to talk to
clients — supercharged
Answer faster with chatbots for WhatsApp
Work in tandem with bots that can collect info from clients, set tasks and much more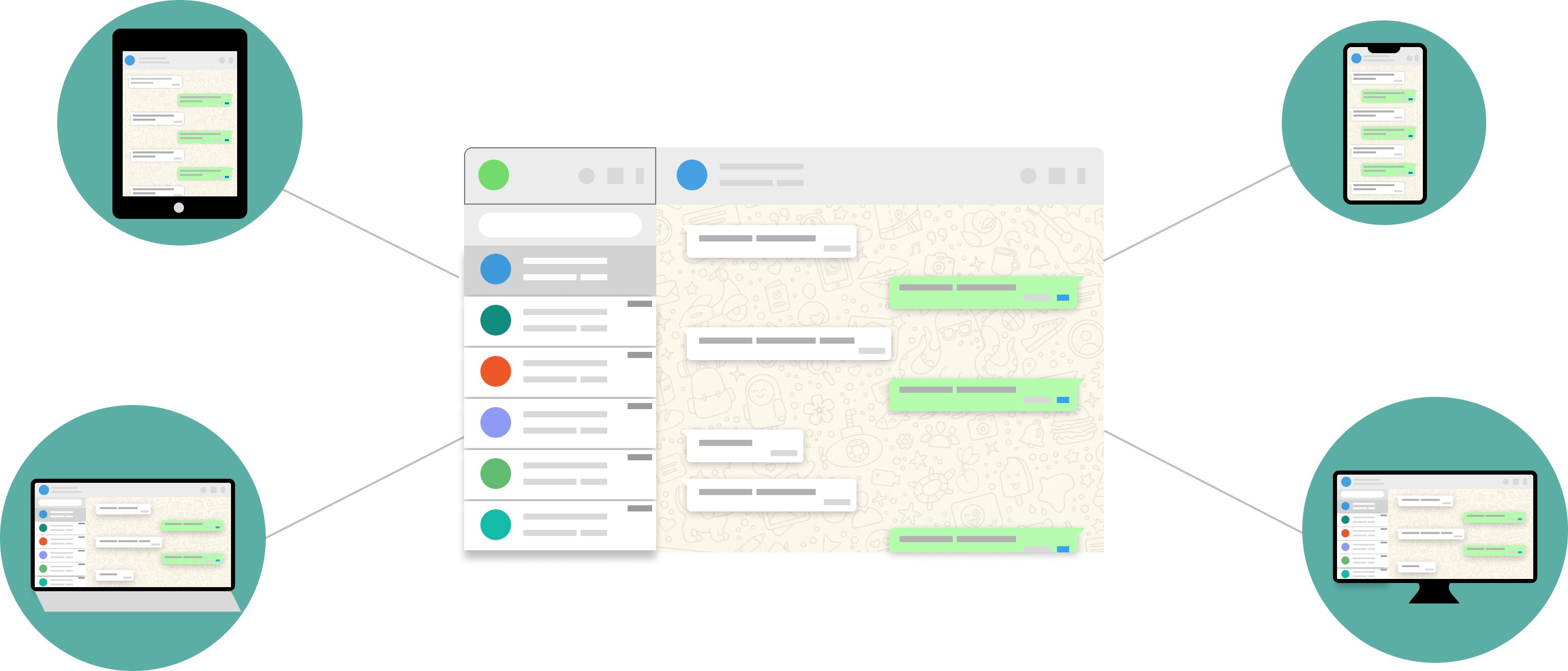 All your WhatsApp chats in one inbox
Juggling multiple WhatsApp numbers or multiple communication channels? Kommo's unified inbox captures every conversation.
Get access to 2000+ templates
Create Your own template from scratch
filter templates based on use-cases an industries
Auto-engage and convert leads with WhatsApp marketing using the official API
Grab Leads from WhatsApp Chats
So that you never lose a lead… EVER
Capture WhatsApp Chats in CRM
To share business chat history with your entire team
Manage All Leads from a Single Dashboard
So you never have to chase team members for updates
Send Personalized WhatsApp Messages
So that your team can build an instant connection after every call
Get Advanced WhatsApp Chat Filters
So that you can quickly find and engage the hottest leads
Run WhatsApp Automation and Chatbot
So that you can make money even when your team is sleeping
Here are some frequently asked questions
What is WhatsApp CRM Software ?
Customer Relationship Management (CRM) software is a type of technology used by businesses to manage interactions and relationships with their customers. It typically involves tools and processes for tracking customer interactions, managing sales leads, handling customer support inquiries, and maintaining a database of customer information.
What are the Features of WhatsApp CRM
WhatsApp messaging: Connect with customers where they are and make sure that every follow-up message is seen. … Integration and lead capture: Get all your leads from your website, Facebook/Google ads, WhatsApp, and 20+ other platforms in one place without doing anything at all.
What are the Advantages of using WhatsApp CRM Software
Lead Nurturing
Order Tracking
Follow-ups
Improved Internal Communications
Collect Customer Feedback
Automate Keyword -based Actions
Assign Labels foe Seamless Communications